Guide to Successful Termite Treatment Malabar
No matter in which part of the world you reside, termites can invade your houses and offices at any time, so termite treatment Malabar is as likely to be required as any other location in Australia. The damage caused due to termites is increasing, and it has even started spreading waves of tremor amongst home owners. So, if you wish to protect your home, office and valuable furniture items from termite damage, do not wait for the symptoms to appear. Take some effective steps right away.
Prevention is better than Cure!
Prevention or Termite Treatment Malabar?
How much damage termites can cause will depend up the species of the termites, how established the colony is, and the availability of timber for feeding on. The best thing one can do to prevent household items from being damaged due to termites is to control, and preferably eradicate, the growth of termite population. Moisture catalyzes the growth in termites and you should begin your termite treatment from here. Think of ways that protect things such as doors, cabinets, beds, and tables from the affect of moisture.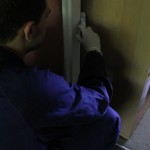 Can termites be prevented with preventative termite treatments? Yes, they can! There are soil treatments which, when done properly and by a professional, can indeed prevent termites for several years at a time. With soil treatment, you need to add Termiticide to the soil that surrounds the area to be protected. This process requires professional assistance and you
can consult pest control – termite treatment Malabar – Able Pest Abaitment – 0419 941 994 – to ask for an appraisal as the appropriateness of a soil treatment for your home. Termiticide acts by repelling termites, and a soil termite treatment can last for up to ten years, although an inspection after five years is essential. Alternatives to Termiticide exist that have advantages, as Temiticide can actually trap termites inside the perimeter if there happens to already be an active colony that went undetected.
DIY Termite Treatment?
Most homeowners would not attempt to carry out termite treatments or preventative measures bearing in mind the massive damage that can occur from these pests if they don't place the treatment effectively. It is always recommended to call in an expert for something as important as this.
Seeking Professional Help for Your
Termite Treatment Malabar
Finding a reputable pest control company should not be difficult, although with the proliferation of pest exterminators in recent years, the choice may be a little harder. Pest Control Eastern Suburbs will perform the work for you in a professional manner, with a minimum of disruption to your routine. We use only the the most effective agents for keeping your home termite free. So, if you want to preserve your precious house and other buildings and keep them termite-free, appointing professionals is really the only option for any type of termite treatment.
Another, becoming less, common termite treatment is fumigation, which can again be performed only by pest control professionals. During this process, the pest control professional visits the affected area and sprays the area with a special chemical. Once the area is sprayed, no person is allowed to enter it for some time. Fumigation is one of the traditional methods used for pest control and it is offered by almost every pest control agency.
Another option are in ground termite baiting systems. These have the advantage that the process is completely non-toxic to humans and pets. These baiting systems are used for active termites.
In summary, please do not hesitate to discuss your requirements with us, and seek our advice as to which method or methods would be best for your particular situation.
Able Pest Abaitment – 0419 941 994
Termite Treatment Malabar.
Recommended Reading