Pest Control Eastern Suburbs – We've Got You Covered!
If you need Eastern Suburbs pest control service, just call Able Pest Abaitment – the best pest control company around!
Call – 04 1994 1994

Your home is an ultimate place for our relax, comfort and joy. We forget our all stress, pain and tension, when we enter our home. So it is important to keep our home neat, clean and secure from any other dangers. Cockroaches, ants, spiders, rats and other annoying pests enter secretly in our premises and disturb our peaceful life. They are small, but the damage they bring along with them can not be measured. There will be an increasing rate of damage, if proper effective steps are not taken to control these nuisance.
Pest Control Eastern Suburbs
If you notice Ants, Bedbugs, Birds, Bird Mites, Beetles or any other pest, then it is the time to call a professional and an experienced pest control company to get rid of these annoyances. Pests not only damage or valuable household items but also harmful for our hygiene and healthy environment, specially for our loving children. If you are living in Eastern Suburbs area and looking a professional and dedicated pest controller, So you are at right place.
We at Pest Control Eastern Suburbs, proudly offer our professional pest control services in Eastern Suburbs. We are a one of the leading professionally managed pest control company with qualified crew members, who works 24 hours to eliminate all types of pests from your home.
Pest Control Eastern Suburbs Pest Company
Pest Control Eastern Suburbs, is a committed pest control company with the most advanced, safe and odorless pest removal solutions to maintain your domestic environment hygienic and healthy. Providing effective, excellent and unmatched services at affordable cost with client's satisfaction is our ultimate goal. Our professional crew members are fully qualified, licensed and experienced in their skills with the decades of professional experience in pest control.
Our reputed pest removal services includes:
Termite Control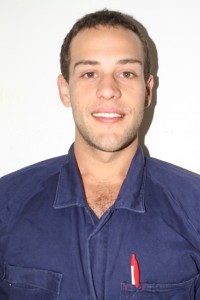 Cockroaches Control
Rats and Mice
Spiders Removal
Possum Removal
Bird Control
Silverfish Removal
Bed-bugs Control
Carpet beetles
Bees and Wasps
Flies and Mosquitoes
Bird lice Control
Fleas Removal
If you are purchasing a new home for yourself or renovating the old one, it is imperative to conduct pest inspection. At Pest Control Eastern Suburbs, our trained staff provide free pest or termite inspection before starting a new pest control project. Termites are most destructive from other pests and it is absolutely necessary to get your home inspected at least once in six months. Our experts and technician will provide you an extensive report of each and every corner of your home about any destructive activity of termites or any other pests, so the necessary measures should be taken to control the situation.
Our pest inspection reports cover all important areas, they are as follows:
1. External Areas such as Walls, Roofs, Eaves, Gutters, Paths etc.)
2. Internal areas such as kitchen, bedrooms, washrooms, drawing rooms, carpets, all wooden furniture etc.
3. Garage and Parking Areas
4. Garden and Sheds
5. Roof Cavity Services.
6. Basement Inspection
7. Sewage and Sewage Pipes
Along with the ultimate pest control services, we follow all international standards and guidelines to satisfy our clients. Huge list of our satisfied clients is the proof of our professional and dedicated services in pest control. That is why, we at pest control Eastern Suburbs have become the first choice in pest control of every individual.
Call Able Pest Abaitment – the best pest controllers around!
Call – 04 1994 1994

Topics – Pest Control Eastern Suburbs | Pest Removal Services | Professional And Affordable | Eastern Suburbs
Recommended Reading