If you are always seeing flying insects inside your house or bothered with wood dust scattered in some areas of your place, maybe you are experiencing pests infestation and need to know how to eliminate pests fast? The solution is to get immediate help from a reputative pest control professional.
Pest Control – Eliminate Pests
But what exactly is pest control? To define, it is the removing or lessening of a wide range of pests or undesirable insects in places occupied by people. Controlling pests may include using some insecticides to prevent the pests to enter into tiny spaces or holes in the house. These insecticides willl also kill the pests that are present at the time the insectide is applied.
Australia has about 350 species of termites and around 14,000 types of insects. Not all trouble us in and around our homes, but the ones that do can really be a nuisance.
How to Eliminate Pests with Pest Control
Professional exterminators of pest know the proper treatment and necessary measures to employ so as to save your sanity, your health, and houses and buildings from the damage brought about these undesirable insects.
According to the Australian Pest Control Association, there are a number of pests that homeowners commonly want to be rid of, but the most detrimental would be cockroaches and termites.
There are a number of companies which over pest control service, however not everyone has been ensured to pass the qualifications and fieldwork as provided by the pest control licensing. However our company guarantees that we have undergone the required training.
Below are some of the tips we can recommend to somehow lessen the threats posed by these insects. However as we have reiterated, pest control does not entirely rest on using insecticides or pesticides and solving such problems on your own.
Professional expertise is invariably essential.
Termite infestations at your home need professional inspection as there are about 20 species of termites that can damage timber in houses. The most alarming case is to see winged termites as this could mean that a colony might be breeding inside the house – in fact it's pretty much a sure sign. Other, much more common, signs are where it becomes apparent that a wooden window or door frame has become soft to the touch (gives when pressure is applied).
What to do? Call in a pest control professional immediately in order to eliminate pests in your home. It is essential that you get the problem diagnosed and treated without delay. Delay even for a few months could result in the entire structure of your house being eaten – completely beyond repair. And none of this is likely to be covered by your household insurance.
Wood borers also like wood and humid conditions, creating holes and gaps. Take note of the emergence of these holes and check the timber monthly to see if there are changes and additions to the holes. If so, call a pest control expert immediately.
Cockroaches are easier to spot, and can be both a nuisance and a health hazard. Once a cockroach infestation takes hold, the cockroaches can multiply very rapidly. So don't delay. If you see more than a couple of cockroaches, call in a pest control professional to eliminate pests.
The ultimate goal of pest control is to lessen or eliminate the pests and undesirable insects in your house so as to reduce the risks of acquiring the diseases brought about by these animals. However solving problems on your own may not always be the solution and insecticides are not enough, professionals like us should be consulted and we will ensure you have an environment conducive to live in.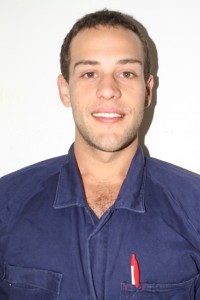 Jayson Fulmer – Able Pest Abaitment – Pest Control Professionals
– Call us on 0424 898 763
Topic – Eliminate Pests by Calling in Pest Control Professionals.
Recommended Reading